A State Insurance Department that does not communicate transparently and thoroughly with its residents, in this case, to motor vehicle owners, doesn't represent them effectively. As an agency that operates using taxpayer dollars, it's important that they keep people like you and I informed on automobile diminished value and how it affects all of us. Each month, Insurance Departments in all 50 states publish newsletters that inform us of news and developments that could affect our lives but none of these bulletins have touched on automobile diminished value, the insurance industry's most closely guarded secret. This article discusses unfair claim practices complaints involving diminished value. A consumer has the absolute right to make an automobile diminished value complaint.
As most of us know, one of theState Insurance Department's main priorities are to rid their states of fraud, waste, and abuse. They do that in a variety of ways, but typically through the Division of Insurance Fraud, the Bureau of Fire and Arson Investigations, and the Office of Fiscal Integrity. These offices work to catch perpetrators who commit acts of insurance fraud, criminals who intentionally set fires to collect insurance money or to cover up a larger crime, and those who cheat or steal state dollars. But what about insurance companies who regularly perpetrate fraud upon the citizens of our country on a daily basis? Isn't it also the job of our Insurance Departments to protect us against these abuses?
Consumers in every state have made complaints against insurers for unfair claim practices in claims regarding automobile diminished value. Most states prohibit diminished value claims in first-party incidents but when the accident was the fault of another driver, making claims for third-party diminished value are allowed.
It is abundantly clear to everyone by now that vehicles repaired after wrecks are worth less than previously undamaged cars of the same type. In instances where structural damages were repaired, when air bags deployed or when cars were disabled and had to be towed, the loss in value is greater.
For many years, insurance companies tried to convince claimants that their cars, if repaired back to factory specifications, did not suffer any loss in value. This has since been shown to be false. Now the insurance industry has begun focusing on how best to limit the amount they are required to pay for diminished value.
AUTOMOBILE DIMINISHED VALUE AND YOUR STATE INSURANCE DEPARTMENT
The St. Lucie Appraisal Company prepares automobile diminished value reports in all 50 states. Our methodology is unique within the industry as we are the only appraisers that actually take the time to contact the sales managers at recognized new car dealerships to obtain their opinions. We get six of them in order to present the fairest possible picture. After being informed of the year, make, model, options, etc. and the damages that were repaired, these experts are in the best position to assess how much less these formerly wrecked cars are worth. Potential used car buyers, upon learning of a car's repair history will obviously expect to pay less for the vehicle if they decide to consider buying it at all.
Looking at the thousands of automobile diminished value reports prepared by our firm, of the many more thousands of dealer opinions contained therein, less than 1% of the sales managers have declared that they would not take a deduction on a car with a repair history. This small minority, however, involved hot-selling models that suffered only very slight damage in the hundreds of dollars. Of the remaining 99% each and every one of those sales managers expressed that the previously wrecked cars were worth from 10% to 50% less depending on all factors involved.
The typical first response from an insurance company to an automobile diminished value claim – even one in which it has been clearly demonstrated that a car has lost as much as $25,000.00 in value is to offer no more than a few hundred dollars. And a typical consumer reaction may be to make an Unfair Claim Practices complaint to their State Insurance Department. Upon doing so they will learn that the Insurance Department will offer no remedy other than pass the complaint on to the very same insurer. When State Insurance Departments allow bad behavior go unpunished or unchecked, the companies they are charged with regulating take advantage.
Insurance companies are being hauled into court and have lost some disappointing decisions. In California, for instance, where Civil Trial Jury instructions used to state that claimants could be reimbursed for repairs or diminished value but not both, revised instructions alert jurors that claimants may, in fact, be entitled to both. In Washington, USAA Insurance Company is hoping that the settlement of a class-action suit be approved whereby the insurer admits no guilt but agrees to pay $500.00 each to thousands of people whose cars suffered diminished value. That sum represents a drop in the bucket compared to what those claimants are entitled to.
Auto owners being forced into litigation in order to receive fair compensation in insurance settlements is a situation that must be stopped. It places an undue hardship on the consumer and drives up both expenses and courtroom time in already overloaded judicial systems. State Insurance Departments must exercise their power to begin intervening and, perhaps, arbitrating in third-party automobile diminished value complaints. We will never have protection from abuses by an industry that is not subject to oversight.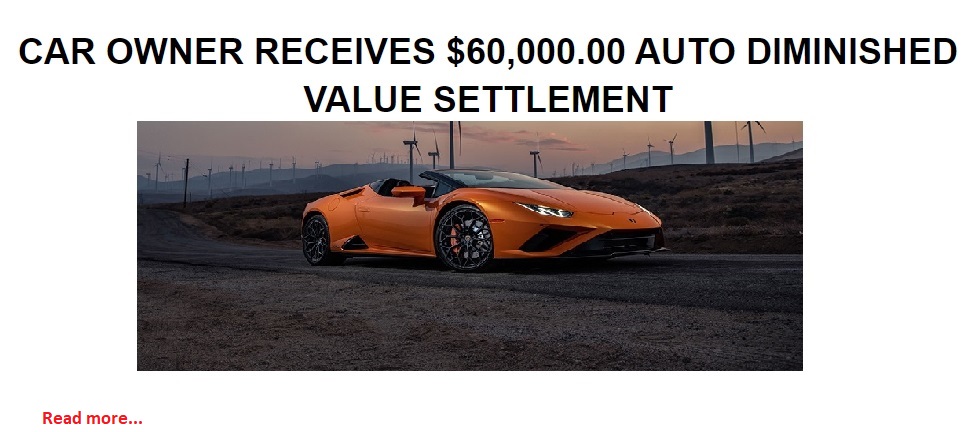 Click on the payment button above to pay by Credit Card or Paypal. The fee for an Automobile Diminished Value Report is
$275.00. You may also make your Credit Card Payment by telephone, call 772-359-4300.

After making your secure payment please email the body shop estimate or insurance company appraisal to contact@autodiminishedvalue.com
TESLA AND OTHER EXOTIC CAR OWNERS PLEASE CALL FOR RATES.
Service throughout Alabama, Alaska, Arizona, Arkansas, California, Colorado, Connecticut, Delaware, Florida, Georgia, Hawaii, Idaho, Illinois, Indiana, Iowa, Kansas, Kentucky, Louisiana, Maine, Maryland, Massachusetts, Michigan, Minnesota, Mississippi , Missouri, Montana, Nebraska, Nevada, New Hampshire, New Jersey, New Mexico, New York, North Carolina, North Dakota, Ohio, Oklahoma, Oregon, Pennsylvania, Rhode Island, South Carolina, South Dakota, Tennessee, Texas, Utah, Vermont, Virginia, Washington, West Virginia, Wisconsin and Wyoming
READ CUSTOMER REVIEWS OF THE ST. LUCIE APPRAISAL COMPANY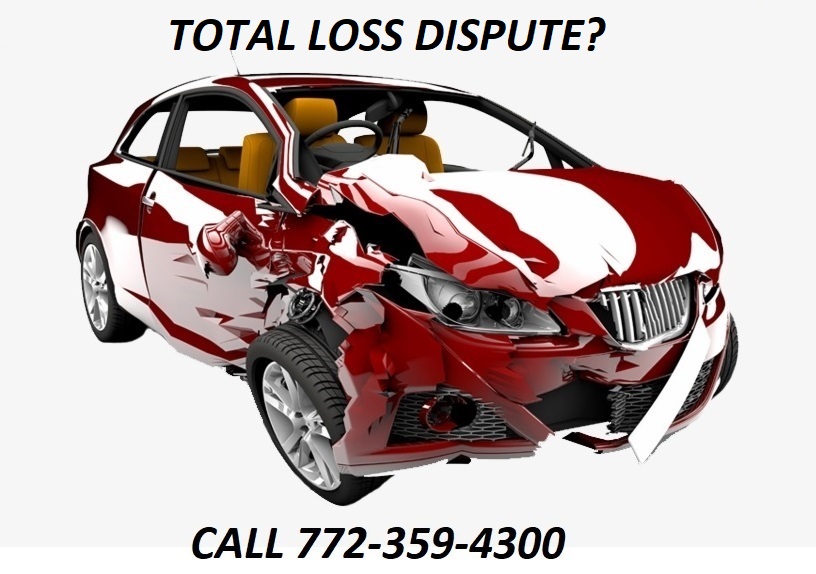 AUTODIMINISHEDVALUE.COM and TOTALLOSSDISPUTE.COM are services of The St. Lucie Appraisal Company
This is an Open Education resource focused on auto diminished value, collective knowledge and the sharing of scholarly content.