If the crash was the someone else's fault, you can file a diminished value claim to recover your car's loss in value.
The terminology for this type of claim is a Third-Party Inherent Auto Diminished Value Claim. It is part of the overall claim that can include Bodily Injury, Collision, Loss of Use, etc. With a Collision Claim, the cost of a fender is known (although insurance companies will try to stick you with cheaper aftermarket or used ones) and the labor and paint times are fixed. With a Loss of Use Claim, the amounts that car rental companies charge for comparable cars are pretty much in the same ball park. With Auto Diminished Value Claims, however, who is to determine the approximate amount a vehicle has lost in value after being fixed and now having a repair history? Which methodology should be used? Insurance companies sometimes try to deny Auto Diminished Value claims altogether despite insurmountable evidence that all cars lose value after undergoing collision repairs. A vehicle that sustained structural damage or air bag deployment can lose half of its value.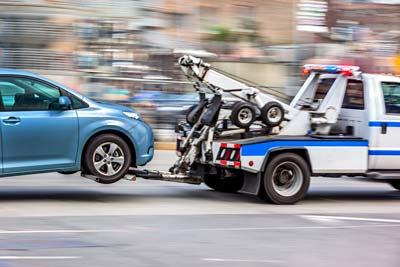 Auto Diminished Value is considered a "stigma" loss and opinions as to the existence and approximate amount of the loss in value differ. In the history of such claims, it is doubtful that an insurance appraiser's assessment of a car's loss in value has ever been higher than that of the claimant's independent appraiser. At The St. Lucie Appraisal Company, our methodology is time-consuming but simple. We query the sales managers at multiple new car dealerships, describing the car and the repairs, they in turn will tell us how much less, typically, they would pay for the car. We obtain six of them and they are unbiased, professional opinions that confirm the validity of our numbers. A claimant should be aware that most independent appraisers do not go to these lengths, instead employing formulas, algorithms, online ad comparisons or other short cuts. We offer all prospective clients the same advice. You'll need two things – a good appraisal and persistence. The second part of the equation is that the claimant must be pro-active and follow our suggestions such as insisting on written correspondences, escalating claims to supervisors, letting the file handler know that we are willing to speak to them, filing unfair claims practices complaints with state insurance departments, etc.
Auto Diminished Value claims can go smoothly or in the opposite direction. We rarely hear back from our clients but inevitably the ones who do call asking "what do I do next?" are the ones who don't follow the suggestions we provide for them.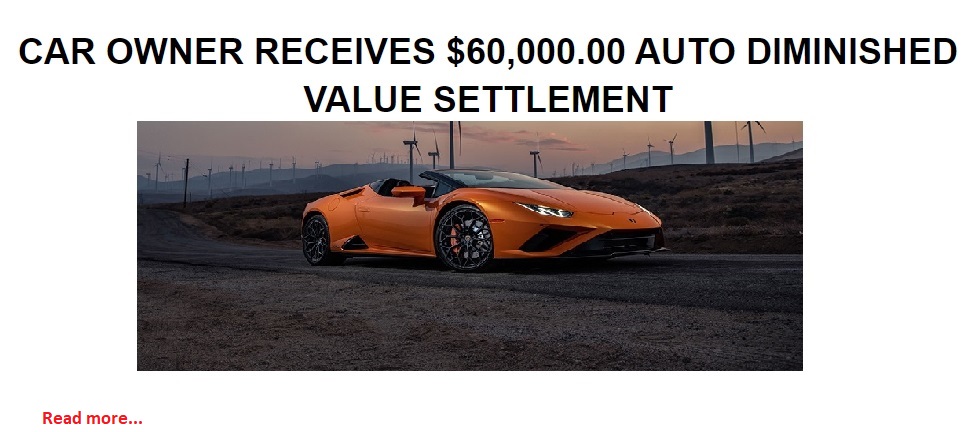 READ CUSTOMER REVIEWS OF THE ST. LUCIE APPRAISAL COMPANY


Click on the payment button above to pay by Credit Card or Paypal. The fee for an Automobile Diminished Value Report is
$275.00. You may also make your Credit Card Payment by telephone, call 772-359-4300.

After making your secure payment please email the body shop estimate or insurance company appraisal to contact@autodiminishedvalue.com
TESLA AND OTHER EXOTIC CAR OWNERS PLEASE CALL FOR RATES.
Service throughout Alabama, Alaska, Arizona, Arkansas, California, Colorado, Connecticut, Delaware, Florida, Georgia, Hawaii, Idaho, Illinois, Indiana, Iowa, Kansas, Kentucky, Louisiana, Maine, Maryland, Massachusetts, Michigan, Minnesota, Mississippi , Missouri, Montana, Nebraska, Nevada, New Hampshire, New Jersey, New Mexico, New York, North Carolina, North Dakota, Ohio, Oklahoma, Oregon, Pennsylvania, Rhode Island, South Carolina, South Dakota, Tennessee, Texas, Utah, Vermont, Virginia, Washington, West Virginia, Wisconsin and Wyoming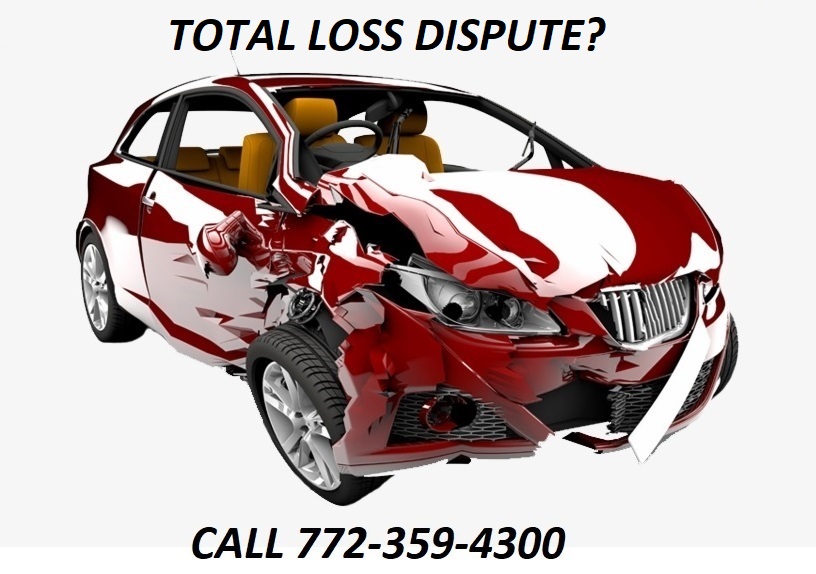 This is an Open Education resource focused on auto diminished value, collective knowledge and the sharing of scholarly content.
AUTODIMINISHEDVALUE.COM and TOTALLOSSDISPUTE.COM are services of The St. Lucie Appraisal Company