IS THERE SUCH A THING AS DIMINISHED VALUE IN NEW CARS?

New cars at dealerships can get damaged in various ways that aren't the fault of the dealer. These include customer mishaps in the lot, damages caused by car carriers and, of course, the inevitable accidents that customers get into with their loaners. After repairs are completed, the automobile or truck goes back into the new car inventory. But these vehicles are different in that they have been devalued by the repair history, sometimes by tens of thousands of dollars. New car buyers that would even consider buying them will be looking for deep discounts. Can the dealerships recoup this loss in their bottom line? The answer is yes, if the damages to the vehicle were caused by someone else's negligence. It is known as Automobile Diminished Value and the insurance companies of responsible parties – the rubbernecking customer, the trucker from hell or the careless loaner driver – are on the hook for it in every state. Diminished Value is not a claim that only pertains to used cars. New cars are also subject to diminished value and The St. Lucie Appraisal Company is pleased to be providing Automobile Diminished Value Reports to new car dealerships in all 50 states.
DIMINISHED VALUE IN NEW CARS – SOME ANSWERS


Q: As a new car dealer seeking a diminished value appraisal from your company, what information do I need to provide in order to get started?
A: At the bottom of the page you will find a blue rectangular box in which reads "Request an Automobile Damage Report." Click on it to make a $275.00 payment to The St. Lucie Appraisal Company then email both a completed repair estimate and the new car sticker to contact@autodiminishedvalue.com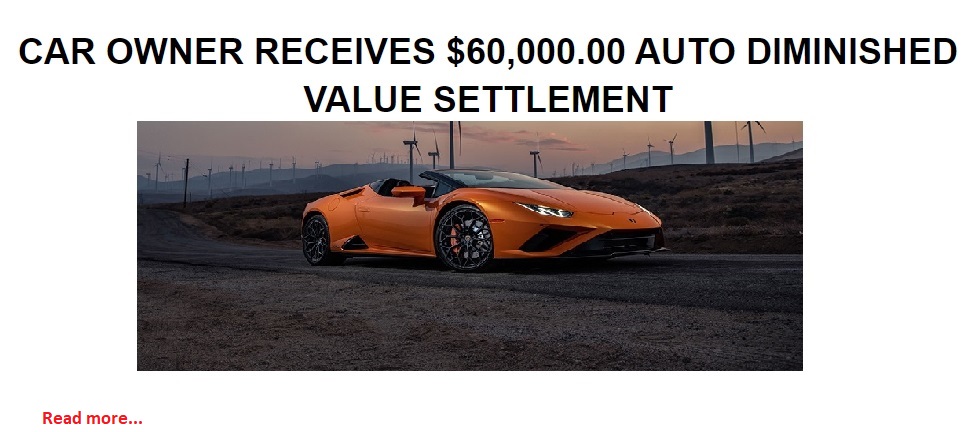 Q: Once we receive your report and forward it to the adjuster handling our claim, what type of response can we expect from the insurance company?
A: Our reports are based on the unbiased opinions of six General Sales Managers at recognized new car dealerships. Unlike appraisals based on formulas or appraisers' expert opinions, ours are very difficult to dispute.
Q: How much value per car or truck should our dealership expect to lose as a result of new cars now having prior repair histories?
A: Unlike some of the unfortunate private passenger car and truck owners whose vehicles lose significant value, especially when frame repairs or air bag deployments were noted, most new cars aren't usually wrecked too badly. There are, of course exceptions to the rule. A new Corvette Z07 Coupe which got pinballed around the dealer lot by a customer's car lost 37.08% of its value, or $39,814.65, after undergoing $44,000.00 in repairs that included structural components. A new Kia Soul! lost 43.75% of its value after similar circumstances occurred. Most new cars with Carfaxes showing minor repairs typically lose only 10% to 20% in value. It is the dealer's choice whether to recover it or not. The general manager of an automotive dealership has a high level of accountability. They are chiefly responsible for its continuous profitability. Being compensated thousands of dollars every time diminished value occurs fits in with that objective.
READ CUSTOMER REVIEWS OF THE ST. LUCIE APPRAISAL COMPANY


Click on the payment button above to pay by Credit Card or Paypal. The fee for an Automobile Diminished Value Report is
$275.00. You may also make your Credit Card Payment by telephone, call 772-359-4300.

After making your secure payment please email the body shop estimate or insurance company appraisal to contact@autodiminishedvalue.com
TESLA AND OTHER EXOTIC CAR OWNERS PLEASE CALL FOR RATES.
Service throughout Alabama, Alaska, Arizona, Arkansas, California, Colorado, Connecticut, Delaware, District of Columbia, Florida, Georgia, Hawaii, Idaho, Illinois, Indiana, Iowa, Kansas, Kentucky, Louisiana, Maine, Maryland, Massachusetts, Michigan, Minnesota, Mississippi, Missouri, Montana, Nebraska, Nevada, New Hampshire, New Jersey, New Mexico, New York, North Carolina, North Dakota, Ohio, Oklahoma, Oregon, Pennsylvania, Rhode Island, South Carolina, South Dakota, Tennessee, Texas, Utah, Vermont, Virginia, Washington, West Virginia, Wisconsin and Wyoming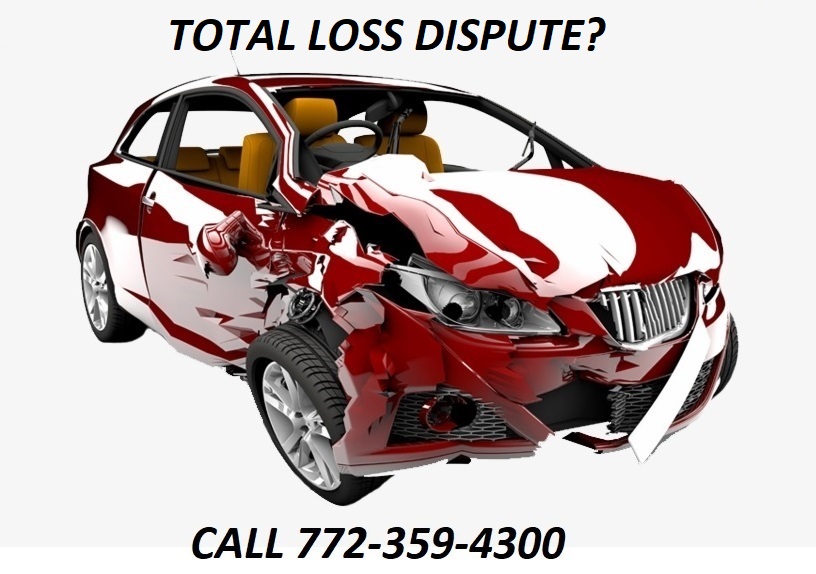 This is an Open Education resource focused on auto diminished value, collective knowledge and the sharing of scholarly content.

AUTODIMINISHEDVALUE.COM and TOTALLOSSDISPUTE.COM are services of The St. Lucie Appraisal Company


READ MORE ARTICLES…