There is a gold standard when it comes to automobile diminished value appraisers and it is known as AUTODIMINISHEDVALUE.COM, a service of The St. Lucie Appraisal Company available in all 50 states. If you ask any insurance adjuster or any of our competitors and you are liable to hear it from them as well. Insurance companies such as State Farm, Allstate, Farmers, GEICO, USAA, Safeco, Progressive, Liberty Mutual and most of the rest have seen our diminished value appraisals. And we have looked at appraisals prepared by just about every independent appraiser – but most of them have ever seen one of ours. Why not? Our appraisals don't get tossed out for demonstrating a "lack of proof" of diminished value. Theirs do, and when we are called upon for a second opinion, we get to see many of their sad excuses for appraisals.

WE DON'T USE FORMULAS, ALGORITHMS, AD COMPARISONS OR OTHER SHORT CUTS
SIX DEALER QUOTES IN EVERY APPRAISAL
TELEPHONE CONSULTATIONS ALWAYS FREE-OF-CHARGE
What goes without saying is that the insurance adjuster assigned to your case will make a ridiculously low initial settlement offer, regardless of how comprehensive an appraisal you've provided. It is when you start to push them, however – when the claim gets escalated to a supervisor or an unfair claim practices complaint is made to an insurance department that things get interesting. That's when your appraisal gets sent upstairs to their defense attorneys for review. What, exactly are the lawyers looking for?
When an insurance company defense attorney looks over a diminished value appraisal that was prepared in less than ten minutes using a formula or what many appraisers have taken to calling "algorithms," they see a document that will look as foreign to a magistrate or mediator as Sanskrit. Diminished value appraisals using automobile auction results aren't valid as evidence because they represent a completely different market. The online ad comparison method is invalid as well. Two identical cars, listed for the same asking price, can be found,but one of which has an accident history. What is to prevent the seller of the previously-repaird car to ask an unrealistically-high price? You need absolute proof that your car or truck has lost value.
AUTODIMINISHEDVALUE.COM provides what insurance defense attorneys fear most – irrefutable evidence of diminished value, based on the unbiased opinions of six managers at new car dealerships – the people who, day in and day out, purchase and take these bad Carfax cars in trades. Recognizing a valid methodology that any judge can easily understand, insurance company lawyers attorneys are far more likely to advise their adjusters to settle.
Obtaining this detailed information is time consuming but its time well-spent because to be the gold standard in automobile diminished value appraisals, it's what you've got to do. You've got to put in the time.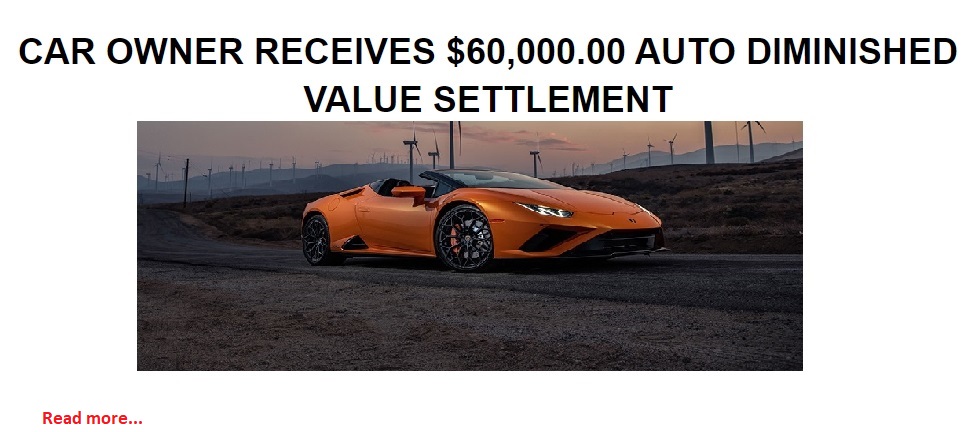 READ CUSTOMER REVIEWS OF THE ST. LUCIE APPRAISAL COMPANY


Click on the payment button above to pay by Credit Card or Paypal. The fee for an Automobile Diminished Value Report is
$275.00. You may also make your Credit Card Payment by telephone, call 772-359-4300.

After making your secure payment please email the body shop estimate or insurance company appraisal to contact@autodiminishedvalue.com
TESLA AND OTHER EXOTIC CAR OWNERS PLEASE CALL FOR RATES.
Service throughout Alabama, Alaska, Arizona, Arkansas, California, Colorado, Connecticut, Delaware, Florida, Georgia, Hawaii, Idaho, Illinois, Indiana, Iowa, Kansas, Kentucky, Louisiana, Maine, Maryland, Massachusetts, Michigan, Minnesota, Mississippi , Missouri, Montana, Nebraska, Nevada, New Hampshire, New Jersey, New Mexico, New York, North Carolina, North Dakota, Ohio, Oklahoma, Oregon, Pennsylvania, Rhode Island, South Carolina, South Dakota, Tennessee, Texas, Utah, Vermont, Virginia, Washington, West Virginia, Wisconsin and Wyoming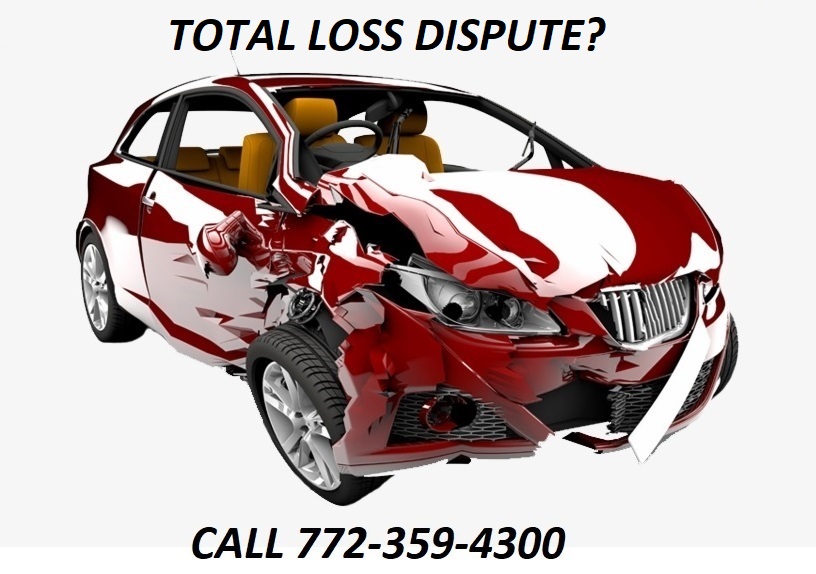 This is an Open Education resource focused on auto diminished value, collective knowledge and the sharing of scholarly content.

AUTODIMINISHEDVALUE.COM and TOTALLOSSDISPUTE.COM are services of The St. Lucie Appraisal Company


READ MORE ARTICLES…