Prospective clients with diminished value questions often tell us they have read favorable reviews about The St. Lucie Appraisal Company. Then they inevitably ask about our results. Our company receives reviews both online and in our own customer comments page for all of the services we provide. These are some that pertain to diminished value.
WE DON'T USE FORMULAS, ALGORITHMS, AD COMPARISONS OR OTHER SHORT CUTS
SIX DEALER QUOTES IN EVERY APPRAISAL
Jon D (Arizona)-Hi Frank. That was the fastest negotiation I've ever seen! Incredible! Do I wait now for USAA to contact me? Thanks! Jon FYI, I posted a high recommendation on the Mercedes 500E board where I have been pretty active for years. Not sure if you're familiar with the history of the 500E, but the owners of these cars are true enthusiasts. The more popular E420 and 400E are very similar to the 500E (same V-8 engine), but the 500E was made by Porsche at the old Zufenhaussen 959 plant in conjunction with Mercedes back in 1992-1995. There were only about 1500 imported into the US and they retailed for about $92,000. Anyway, thanks again for your work. I got the final payment information from USAA today — just over $9,000 (attached). I notarized and sent the title to USAA today. Cheers. Jon
Jon D (Arizona)-Last November I bought a 1999 S320 for $6500. I subsequently had the dealer install a rebuilt 722.6 transmission from Sun Valley Mercedes transmission. I replaced about $1000 more in parts for things that needed changed out like motor mounts and a duo valve. The car was in very good condition. Interior was nearly perfect and the exterior had a few small nicks. Last month, my dad was driving it on I-10 and changed lanes without seeing that there was another car next to him in his blind spot. He swerved left then right then left again and ended up against the cable guardrail, doing an estimated $8000 in damage to the front left suspension and body. Thankfully, no one was hurt.
My insurance company totaled the car and predictably low-balled me with a $2445 appraisal. I invoked the appraisal clause in my policy and found an appraiser in Ft. Pierce, FL who apparently does a lot of appraisals for people fighting insurance companies over total loss valuation and diminished value claims. He charges $275 and it took about a week. He came through with an estimate of $7800. Under most appraisal clauses, the appraisers get together and try to settle (he said it was usually somewhere in the middle). His fee for that was an addition $125. In my case, he was able to settle, but if they can't settle, under most policies the appraisers try to agree on a third arbitrator to decide the award. If they can't come to an agreement on an arbitrator, a local magistrate will appoint one.
I was pretty impressed that this guy settled my case in a matter of a few hours for $7300. I had USAA's optional Car Replacement Assistance where they pay an additional 20% over Actual Cash Value if the car is totaled. Between taxes, licenses and title, I ended up with just over $9000.
I thought I'd pass on his contact information for anyone in need of a good appraiser. I think he does collector cars as well. I would definitely recommend him.
The St. Lucie Appraisal Company
Frank Colletta
Attorney James B (Virginia)-Thanks very much…. Well done!
Marek D (Texas)-Yes, thank you for all of your help. State Farm ended up doubling their offer so it was easy to just accept.
Denise W (California)-I have no hesitation giving St. Lucie a 5 star review. Franklin was amazing and extremely professional. His report was exceptionally thorough and he helped me through every step of the process. Because of his work and guidance, I was able to recover a substantial portion of my diminished value for my car. Thank you!
Dave D (New Jersey)- Franklin, This Diminished Value Appraisal is great, way more than I thought. I put the cards you sent me on my body shop office counter.
Eric K (Florida)- I got $3,850 from GEICO towards the diminished value claim. I kept fighting like you said.
David G (California)- FYI – Progressive contacted me today and accepted the $4,134.40 Diminished Value claim in full. Thanks again!
Daniel B (California)- Mr. Colletta, Just received payment from Progressive insurance company for the full diminished value claim ($1083.50). They didn't reimburse me for cost of your report, and I didn't make an issue out of it. Here's hoping not to need your services again (at least anytime soon)…but just in case…have your contact info on file. ***Should you decide to "hang it up" one day, would appreciate an email with your reference for a replacement.
Jacob K (North Carolina)-Hey, Thanks! I went from negative 4k to making money on the loan! You guys rock!
Mike L (California)- I collected in a total of $11,500 for my Tesla diminished value claim, they first low balled me around 4.7k -6.7k. But I held out for almost a year and I got 11.5k thank you guys for your help. Please stay safe! All the best, Michael
Kevin L (Illinois)-After much research I went with AUTODIMINISHEDVALUE.COM to get a diminished value report. Frank and his staff gave me a comprehensive report that in addition to establishing diminished value but tips and suggestions on how to proceed if you're turned away by the insurance company. I submitted the report to State Farm and after initially being turned down, I asked to speak with a manager. He called a few days later and we negotiated a settlement. No hassle with filing a case in small claims court or any other drama. Easy peasy. Thanks Frank.
Sarah B (Minnesota)-Thanks so much Franklin. I very much appreciate all your great advice and assistance in guiding my next steps. This is my first (and hopefully last) car accident. Knowing I can reach out to you for help is giving me some confidence while I navigate this diminished value process. I'll keep you posted on my progress. Thanks again. –Sarah
John O (Pennsylvania)-Thank you very much for the report, this one is way better and more detailed than the one I received from AutoLoss. Thanks again for preparing this and using local dealers, nice job.
Greg T (Illinois)-This claim process was easier than I was led to believe. The diminished value report prepared by The St. Lucie Appraisal Company had sufficient evidence to prove my car's loss in value after it was wrecked and repaired.
Kristin D (California)-Franklin was great help though out the whole process .. my boyfriend and I both had diminished value claims in with Franklin his reports were detailed and he responded to every question we had .. we will definitely refer all our friends and family to use this service ..
Pearl T (California)-Thank you for your thorough report. I will look through and submit to insurance company. Will let you know how it goes. Thanks.
Nicholas P (California)-Just an FYI…The Insurance company (Hartford) came back, and asked for proof of MSRP. I sent it to them. They then agreed to pay your entire diminished value evaluation ($34,497), but refused to pay your appraisal fee ($275). I settled 🙂. Thank you for all of your assistance.
Michael M (Indiana)-Hey Frank, The judgment came in for $3,000 plus court costs for a total of $3,104. I want to thank you again for your help in this matter. Unfortunately, I didn't have a favorable judge on this one. The defendant no showed on the first court date so the judge requested additional evidence. I had your full report, the testimony, and the correspondence with the insurance company but he requested the detailed police report and set a later court date. He also grilled me for awhile during that first encounter and I knew things weren't going well when he told me I "should have taken the settlement offer." LOL A couple continuances later and a lawyer showed up for the defendant from the insurance company that he apparently knew because when she showed up late to court she responded to his admonishment with "well you know me." She gave a low ball DVC appraisal of 2200 and he again asked me all the usual DVC claim questions but his decision mostly seemed to center around the old "did you sell the car?" It kind of sucks they no showed the first date and he covered them like that with the no decision/request for another hearing but something is way better than nothing. Seriously though, THANK YOU for your help. Had I gone in there with anything less than your detailed report and he would have dismissed the case outright.
Karen E (Minnesota)-We heard back from State Farm again on our DV claim that you assessed at $4,000……the Supervisor made us an offer of $2850 on our claim (original offer was $0 from claims agent). Do you have an opinion/advice on whether we should accept the amount or counter, etc.?
Robin M (Alabama)-Dear Mr. Colletta, I am writing today to let you and your potential clients know that after months and months of struggling with an insurance company we all know, I received a check in the mail today for a little over $13,000.00. This check for the full diminished value amount came just a few week after I hired your company to do an arms length estimation and sent it in to the insurance company. Everyone: my family, friends, and even my attorney advised me to forget it. It would be a pain in the rear and they would never pay. Nevertheless, I know right from wrong and so I persisted. I'm very glad I did. Thank you for your invaluable service and detailed directions.
Jodi G (California)-I posted the following review on your Yelp Page…5 stars of course:)
"I was rear-ended on the freeway resulting in extensive damage to my 2014 Infiniti QX70. At the time of the collision, my vehicle was only 3 years old and had 27K miles. I contacted the other party's insurance (Farmers) and told them that I would be pursuing a diminished value (DV) claim against their insured. I was soon contacted by a Farmers claims rep stating that they were denying my claim since my vehicle had only sustained "cosmetic damage" due to the collision. I hadn't even formally submitted a claim yet and was already being denied by Farmers! I realized I would need assistance in the claim. I researched DV appraisers and came across Franklin Colletta, owner of the St. Lucie Appraisal Company. Franklin reviewed my collision repair report (49 days in the repair facility with a repair cost of $12K) and was able to provide a comprehensive DV report.
In his report, Mr. Colletta was able to definitively prove the damage to my vehicle was far from "cosmetic" and exactly how much the structural/frame repairs adversely affected the value – $11K in inherent diminished value. I submitted his detailed report to Farmers. Unfortunately, despite several attempts over a 6 month period to negotiate a fair DV settlement, Farmers best offer to settle the claim only came to $1,100.00.
Franklin advised me to take the other party to small claims court to force Farmers to pay what I was owed. I filed suit… and with his well-written report (and some expert coaching), I won the maximum amount in CA ($10,000 + court costs). Throughout the process Franklin was supportive, responsive, and knowledgeable. I firmly believe I would not have prevailed in court without his detailed assessment backed by his numerous licenses/certifications and over 25 years' auto appraisal experience. The judge was definitely impressed. Don't let anyone tell you that you can't win a DV claim in small claims court. You absolutely can, and I did. You just have to provide compelling evidence to the judge to back up your claim. I can assure you, The St. Lucie Appraisal Company has the capability, experience, integrity, and know-how to expertly provide the facts, based evidence you will need to ultimately prevail."
Daniel K (New York)-We were able to collect a diminished value claim against State Farm in New York to the tune of $3,500 so it can be done. Franklin has the industry know how and expertise. I avoided having to go to small claims court. We received excellent customer support.
Kenneth M (Oklahoma)-I was able to settle with Shelter Mutual Insurance (Oklahoma) 11 business days after receipt of my diminished value report. I have no doubt that I could have held out for a few hundred more dollars but I am ok with $3,230.24 from my initial demand of $4,359.50. Thanks Mr. Colletta for the report.
Jodi G (California)-FYI: Your diminished value report on my sideswipe accident was successful. I did not get the full amount, but I did get a decent settlement. Thanks!
Jim S (Oklahoma)-Thank your for the Diminished Value Appraisal on my Chevy Colorado. The fact that you used actual dealers in the Tulsa area was very impressive and very persuasive in court. I originally hired Collision Claim Associates to give me a DV Appraisal and their formula determined I had a DV loss of $4,725.00. I submitted this to Progressive and they told me OK didn't recognize Inherent Diminished Value and that the Collision Claim appraiser was not licensed in Oklahoma. After they accepted I wasn't going to go away, they offered me $1,600.12 which came from their appraisal prepared by Auto Damage Appraisers, Tulsa, using the 17 C formula. I told them their appraisal was based on the Georgia class action court case and was not relevant to my claim, and in fact was recommended by the Georgia court to be used only when a more reliable loss appraisal wasn't available. Progressive then turned my claim over to their OKC law firm which offered me $2,500, take it or leave it. That's when I found your website and read how you used local reputable dealers to determine that the actual loss in value was $10,875.00. Now I am relieved Progressive decided to take such a firm stand against my claim because I will receive much more that what the Collision Claims formula estimated.
Julie D (Illinois)- If you've come this far, you need not look any further. I knew nothing about the ability to claim inherent diminished value when a lady ran a red light. All I knew was that my two-year old, paid off, Jeep Limited (and I) took a big hit. The slew of emotions spurred me on to talk with many professionals, and through thick and thin, I connected with Frank. …the most comforting part of this whole mess. I found Frank to be intelligent, supportive, patient and a joy to work with. He went above and beyond guiding me not just with pursuing my diminished value claim which resulted in a settlement that was 93% of his appraised diminished value, but also recouping my out-of-pocket expenses. His diminished value report is stellar. I recommend Frank without hesitation. From the bottom of my heart – Thank you, Frank.
Ghislaine G (Florida)- Just wanted to let you know that we got a check in the mail from PA Lumbermen's Mutual Insurance Company yesterday. I also wanted to thank you for all your help with our diminished value claim. You were very helpful and patient with us and it was greatly appreciated.
Paul N (Alabama)- Franklin, I wanted to thank you for your documents because today we received the full amount from Alfa Insurance Company from your documentation, $10,125.00 diminished value settlement on the BMW. Thanks again.
Dave S (Arizona)- Frank – This diminished value report is outstanding. Probably one of the most professional and detailed reports I've ever seen.
Jessica R (Pennsylvania)- After Safe Auto Insurance initially offered me $221 for diminished value on my 2016 Mercedes, I sought the expertise and appraisal services of St. Lucie appraisal company. HANDS DOWN – THE BEST DECISION I made.They did a phenomenal job helping me to recover $2800 for diminished value plus their fee! The appraisal was top notch – thorough, professional and timely sent and resolved within a week; the best part was Franklin handled all the insurance companies questions and negotiations. I cannot thank Franklin enough for bringing this accident nightmare to an end. I truly appreciate it!
Napasul S (Virginia)- The St. Lucie Appraisal Company assisted me for my diminished value claim report for my vehicle. I would like to recommend to everyone who is looking for assistance for this type of claim. Frank has done this report professionally and successfully. The insurance company paid all of my loss value back.
John B (North Carolina)- The umpire awarded me $3,900.00 for the diminished value and I accepted. This was vs. $1,500.00 which was the Farm Bureau Insurance final offer. Thanks for all your help.
Craig S (Alabama)- 1st Contacted you On/About 8/21/17….Claim to Alfa 9/7/17 …Just a note to say that I just received the Full $3880.00 Diminished Value check from Alfa Insurance.
Your professionally-presented claim documentation, particularly the thorough and objective logic used, and interviews with dealer appraisers to derive the claim amount were compelling tools to help insure an acceptable outcome. I'd gladly recommend your service to anyone pursuing Diminished Value Claims.
Santosh G (Massachusetts)- I had contacted you back in May for a diminished value claim that you helped me with and was recently resolved. It was really helpful. Thank you.
Joe Z (Florida)- Just wanted to thank you for all of your help with our diminished value claim. Your service was very quick, thorough and professional. The insurance company we were dealing with was not cooperative and Franklin went out of his way to help us negotiate a fair claim. We highly recommend your company and thank you for your assistance.
Amy H (Florida)- Dear Frank, I am remiss in thanking you for your expert testimony in my auto diminished value case. Thank you! You did an amazing job just as Bill had predicted. You are grace under pressure and you came across as knowledgeable and trustworthy, and I love that State Farm's attorney couldn't rattle you one bit. I truly appreciate your time and expertise, and it was so nice to meet you. If you find yourself in this neck of the woods I'd love to take you out for good sushi! Have a wonderful week, Fondly, Amy
Christopher P (California)- Hello. I hope things are OK for you with the recent hurricane. I'm curious: Did the appraiser ever get in touch? I got a phone call today from Liberty Mutual indicating that they would honor your diminished value appraisal on my Tesla of $20,670 as is! So, either they did their own and it came in higher than yours or you have discussed with them and came to this agreement. Either way, I'm very pleased with the outcome.
Jake H (Indiana)- Franklin, Thank you for your work. I was paid the full diminished value of $6,896.50 without any fight from insurance. Thanks again!
Junior P (New York)- Hey Franklin, It is me Junior the guy with The BMW X5. I would like to thank you for helping me in getting me compensated for diminished value. I am very proud & impressed with your report and your professionalism for helping me out.
Attorney Fausto R (Florida)- Franklin— I thought I'd let you know Geico settled this claim for $2k even, which I'll take as a win. Thanks for your help on this one! It took some back and forth with educating the DV team that their State Farm 17C schedule is completely arbitrary and defective. They also used KBB and edmunds as a basis for determining the DV and, notably, didn't hire their own DV expert. When I pointed this out in a nasty response letter, they quickly paid the $2k. Again, thanks for your help. I'll keep sending you any cases I come across.
Nuridin P (New York)- I gotta say that I'm blown away with the work that you have done. It's so perfect. I'm glad I sent you that request for a diminished value report but at the same time I am so disappointed in now knowing what the real value of my truck is. I already forwarded your appraisal to my lawyer and he was also impressed. Thank you very much.
James K (Massachusetts)- Hi Frank, l want to take this opportunity to thank and happily inform you that finally l got the $5,000 check from Safety Insurance, l received it last night in the mail. Now l want to click to the link and write my review on your noble report and let other people know that your appraisal company is the real deal to seek help from!!
Thank you again!
Walter B (California)- We received the settlement check for our diminished value claim. Just wanted to let any potential customers know that you are a company that can be counted on for good reporting and fast service.
Donald M (Connecticut)- I just wanted to let you know I did settle my Diminished Value claim with Allstate. It was your superior and thorough appraisal that allowed a three times larger settlement than the insurance company initially offered me.
Jonathan H (Washington)- You did a Diminished Value report for my 2013 Tesla Model S a little over a year ago. I was able to win a settlement with it. I now have a 2015 Tesla Model S, and was recently backed into. The repairs are still ongoing, but I'm trying to be prepared. Thanks, and look forward to working with you again.
Wimberly T (Tennessee)- Hi Franklin, Just wanted to let you know that my check from Chubb Insurance has been mailed (not received yet) and is to be in the full amount indicated on your diminished value appraisal including the fee! $2900.00.
Thank you very much!
Devi M (Missouri)- It will please you to know that Esurance sent me a check for $2,775.00 which was the same amount of your diminished value appraisal + the cost. I was shocked after all I have read about the difficulty people have collecting fair settlements. I am sure that The St Lucie Appraisal report was instrumental in their decision to pay.
Georgia B (California)- It was easier than reported to obtain a check for diminished value. I am satisfied with the service provided by The St. Lucie Appraisal Company and with the compensation I received for the loss of value to my Audi.
Danny B (South Carolina)- Quick Turnaround. Unbiased report containing objective opinions from relevant auto professionals. Very pleased with service provided. Would highly recommend to others involved in similar situation.
Mike C (South Carolina)- Thank you for the complete report and quick turnaround. You have it down to a science. Pleasure doing business with you and will recommend you if anyone has need of your services.
Blaze S (Alabama)- Your appraisal was the most important factor in my receiving a $5,000.00 settlement from State Farm for the diminished value on my 2016 Toyota Tundra. Even though your appraisal showed that my truck lost $10,041.50, I am satisfied with their eventual offer which was originally $500.00. Thank you so much. I wouldn't hesitate to recommend St Lucie Appraisal.
Judith M (Texas)- Mr. Franklin Colletta has a great and friendly costumer service. As well the diminished value report is very professional and prompt. I am very pleased as he exceed my expectations. He took the time to contact me to get a more detail information on my vehicle, in order to have a more accurate diminished value report. He also included a small guideline on his email, on how to follow up with the insurance. Which for me that I have no previous experience with this matter, was absolutely helpful and a huge blessing. I highly recommend St. Lucie Appraisal Company.
Jim W (Florida)- Very professional and prompt with the diminished value report we requested and helpful when taking to Franklin in person.
Walter B (New Jersey)- Payment was received for the diminished value of our BMW. Thank you for spearheading this effort. Will definitely recommend St. Lucie Appraisal in the future.
Ryan F (Pennsylvania)- This diminished value report is fantastic. This I can at least stand up with in court and present and be "proud" of. As I told you I'm a surgeon, I do orthopedics and we take a lot of xrays … I always try to make my xrays look such that I'd be proud of my work if I had to show them in court. So standing there with what I had before this, the diminished value report from DV Assess …. wasn't a good feeling. Gonna be interesting, either way. 🙂 Win or lose, I at least feel like I can put up a good fight now.
Victor P (California)- Frank. Finally got my settlement. I got offered $5,000.00. Your diminished value appraisal was $20,512.50 for my Tesla. My daughter the attorney negotiated up to $13,500.00 in July. Mercury played games for a while after but got paid a month ago. Thanks for your help.
Richie S (Nevada)- I got the diminished value settlement today. FYI, only $250 less than your appraisal so I'm extremely happy.
George S (Kentucky)- As St Lucie was the second appraisal company I hired, I'm glad to say that your diminished value report actually worked! XXXXXXXX which heavily advertises on Google, produced a completely unusable report and, of course, refused to refund our money despite a guarantee. Had I gotten burned twice I would probably have given up. Thank you for your honesty and dependable service.
Wilson P (Massachusetts)- Sorry that I didn't leave a prior review as I wanted to wait for the claim to be settled. Just as you predicted, the insurance company took its time and made a few low settlement offers. By following your advice, they have paid us $4,750.00 which is close enough to your $6K diminished value appraisal amount to be acceptable. Much thanks for all of your time on the telephone and for your excellent appraisal.
Robert R (West Virginia)- I'm happy to report that the diminished value case on my Tesla settled. Thank you for all your assistance in the matter.
Jonathan M (Florida)- After contacting several appraisal company's, and being highly disappointed with their lack of knowledge and inaccurate methodology used in computing a Diminished Value appraisal and Loss of Use report for my Lamborghini Gallardo, I was referred to St. Lucie Appraisal, and specifically to Frank. He was very professional, always answered phone calls and questions in a timely manner, and delivered well-founded reports. If I ever need a specialist in the future, I will definitely be contacting Frank again. Thank you!
Richard L (Texas)- Frank, Just to keep you up to date. Your diminished value report pushed Liberty Mutual over the edge and they agreed to total out my Tesla. Still working the loss of use claim. Thanks, Richard
Jessica W (New Mexico)- For anyone who is planning to claim diminished value, first hire a competent appraiser then get ready for a long battle with the insurance company. My net gain was $4,000.00 but it wouldn't have been possible without the report prepared by St. Lucie Appraisal. The umpire said that it made perfect sense and awarded me the full amount.
Victor T Utah)- Very good report. My check was for $2000 less than your appraisal but 10 times more than I was originally offered.
Paul P (New York)- I was able to get them to settle but I had to file a small claims suit. Then I had to threaten to serve the car owner with papers then they contacted me. Thank you.
Paula S (Texas)- Hi Frank, I wanted to just get your opinion as to whether it would be alright to ask this fellow if he would offer us $4,000.00, instead of the $3,263.00. I was frankly shocked that he even offered that after all the negative things I have read on the internet. Please give me your opinion. Even if he turns it down, he can rescind his offer, am I right? I am going to leave you excellent reviews any place I can find on the internet – including Yelp. And I sure thank you for all your help.
Wes H (North Carolina)- We just received our settlement check for the diminution of value on our Porsche. Your appraisal was for $12,545.00 and we agreed to accept $10,000.00. Not worth the time it would probably take to insist on the full amount so just wanted to say "good job" and recommend St. Lucie Appraisal to anyone needing an auto diminished value report.
Chase W (Florida)- Finally received the check from Farmers. My highest recommendation for your excellent appraisal and support services.
Mark S (California)- $12K in right front fender damage. Repaired by Tesla authorized center to flawless condition. $8K diminished value offer from State Farm accepted.
John M (Arizona)- Thank you very much for the appraisal. I was able to use it along with the insurance company field appraiser's salvage estimate and repair estimate to agree with them that the right thing to do was to declare the vehicle a total loss. I managed to pick up one of the few remaining new ones in the nation last week and am bringing this to closure without having to file a diminished value claim. Thanks again!
Sarah C (Vermont)- I LOVE The St. Lucie Appraisal Company. I have used other appraisers but these guys are the best by far for many reasons. Payment was a breeze! The cost of their report was my initial reason to purchase it. Compared to other appraisals it was very economical. I really liked the way it looked too. The report is superior, arrived very fast and was very useful. I would recommend this appraisal company to anyone!
James J (Illinois)- Thank you, St. Lucie Appraisal, for letting me know about how diminished value "laws" work. I was so misinformed by their insurance adjuster. Thanks to my insistence that your report is so effective that it left no doubt as to my Corvette's loss in value, they eventually crumbled and paid up. If that wasn't satisfying, I don't know what is.
David J (Pennsylvania)- Frank, I wanted to give an update on State Farm's response to your appraisal… their offer is $7000.00 up from the initial offer of $3000.00. I now have 8 diminished values- your six and two phone "unofficial" appraisals.ALL eight $9000-$12000. I told them that I will settle for $9582…me paying for my own appraisal. We will see. Thank you for your help.
Everett A (New Mexico)- Fabulous news! I have just come from mediation and I am happy, happy, happy! I never thought that this could happen, having been told that obtaining a fair diminished value settlement was next to impossible. None of my automobile or insurance "experts" ever talked to me about diminished value. I doubt if most people have even heard of it. But thanks to you everything is so very improved and, best of all, I have an extra $7600 to compensate me for my car's loss in value.
Vincent C (California)- The court in California ruled in my favor on my Tesla diminished value case, it was not easy, I spent over 8 hours waiting in court. Thank you for your help and support. I went in by myself, no attorney.
The insurance representative came and his testimony was still the same, they fixed my car, and I cannot ask for diminished value, as it is double dipping. The insurance representative didn't care about your method and didn't look at the report when I was in court. I requested the judge to look at your report which supported my case.
Scott C (California)- Used Franklin as well for DV and loss of use on my Tesla. Got a lowball offer from the insurance. Used an attorney and got 2 1/2 times the original offer. Just finalizing the deal now close to a year after the accident.


Click on the payment button above to pay by Credit Card or Paypal. The fee for an Automobile Diminished Value Report is
$275.00. You may also make your Credit Card Payment by telephone, call 772-359-4300.

After making your secure payment please email the body shop estimate or insurance company appraisal to contact@autodiminishedvalue.com
TESLA AND OTHER EXOTIC CAR OWNERS PLEASE CALL FOR RATES.
Service throughout Alabama, Alaska, Arizona, Arkansas, California, Colorado, Connecticut, Delaware, District of Columbia, Florida, Georgia, Hawaii, Idaho, Illinois, Indiana, Iowa, Kansas, Kentucky, Louisiana, Maine, Maryland, Massachusetts, Michigan, Minnesota, Mississippi, Missouri, Montana, Nebraska, Nevada, New Hampshire, New Jersey, New Mexico, New York, North Carolina, North Dakota, Ohio, Oklahoma, Oregon, Pennsylvania, Rhode Island, South Carolina, South Dakota, Tennessee, Texas, Utah, Vermont, Virginia, Washington, West Virginia, Wisconsin and Wyoming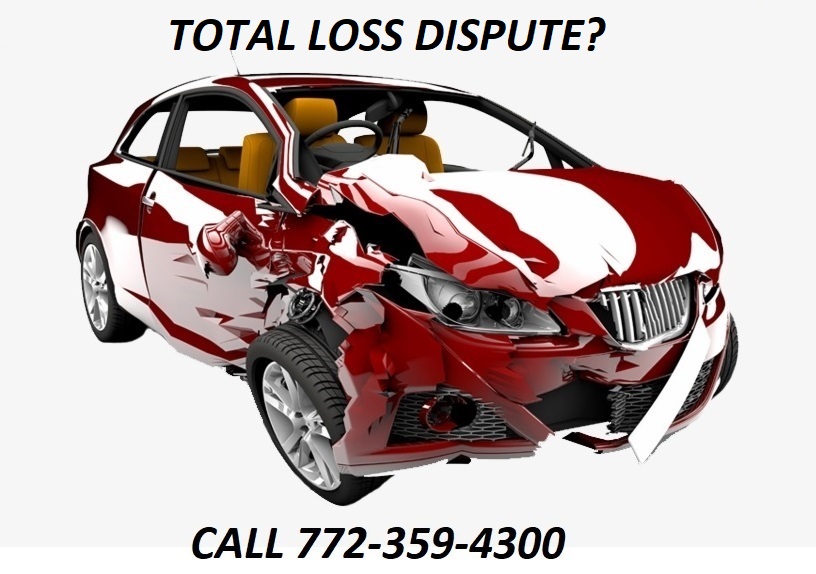 This is an Open Education resource focused on auto diminished value, collective knowledge and the sharing of scholarly content.

AUTODIMINISHEDVALUE.COM and TOTALLOSSDISPUTE.COM are services of The St. Lucie Appraisal Company


READ MORE ARTICLES…