People who lease cars should know that finance companies have begun suing lessees for diminished value if the car was in a wreck while in their possession. One of the absolute luxuries of leasing was, regardless of what accident repairs were done during the lease period, there was no concern about being charged for the car's diminished value. A car that is owned suffers a similar loss in value once it is saddled with a repair history so that individual absorbs the loss amount personally. Finance companies were content to take back previously repaired cars without penalty but times have changed. Rental car companies have been seeking compensation – now the finance companies seemingly want their pound of flesh as well.
There is no blame to assign unless you want to beat yourself up for backing into that utility pole. Why shouldn't lessors receive the same consideration you do when a third-party damages your personally-owned car? Third-party inherent auto diminished value claims are now well-known remedies. An errant driver damages your car. After repairs the car certainly isn't worth what it was before going under the welding-torch so you make a claim against the car owner's insurance policy for compensation. Those of you who lease cars are now facing the same unpleasant fate as are the insurance companies.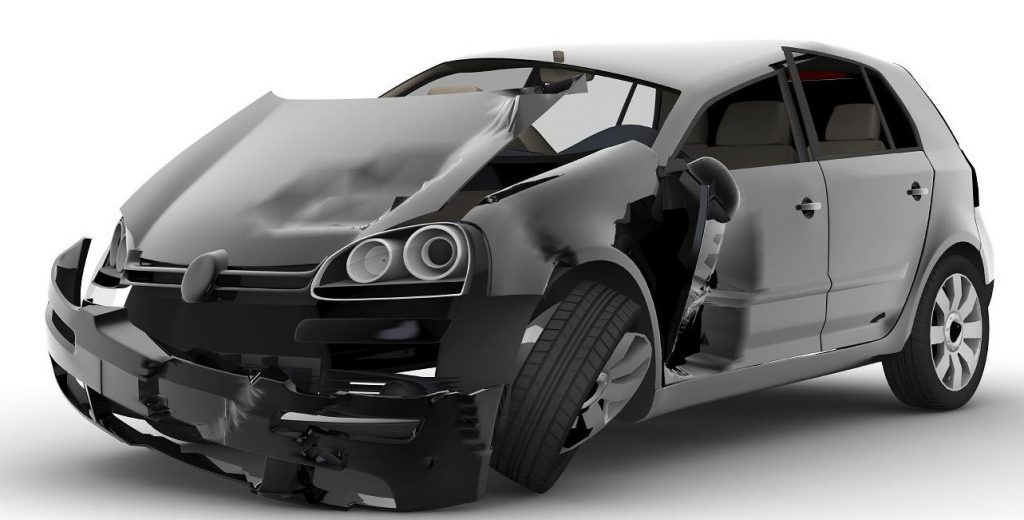 When a Carfax or Autocheck Report shows that a car had structural damage or air bag deployment, a dealer can no longer certify a car, banks won't finance it and off to the auction it goes. When a leasing company sells an off-lease vehicle, any sensible prospective buyer will ask for the car's repair history. With just a little research, that buyer can determine just how much the previous loss affects the car and will make an offer accordingly. The result? If the car you were leasing had a fair market value of $40,000.00 and suffered damages as described, it will lose close to half of its value. Expect a bill for $15,000.00-$20,000.00 from the finance company. You may be able to negotiate it down by obtaining your own independent appraisal but, make no mistake about it, you are legally liable.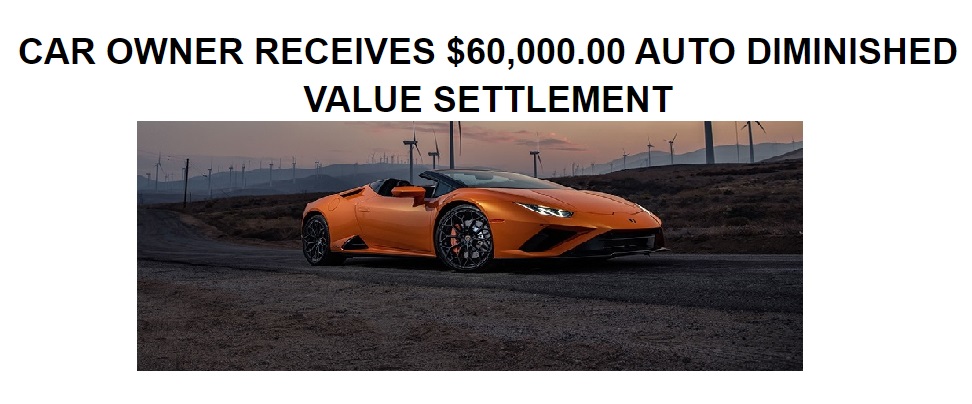 Hire an Expert Automobile Diminished Value Appraiser
READ OUR CUSTOMER REVIEWS
Service throughout Alabama, Alaska, Arizona, Arkansas, California, Colorado, Connecticut, Delaware, Florida, Georgia, Hawaii, Idaho, Illinois, Indiana, Iowa, Kansas, Kentucky, Louisiana, Maine, Maryland, Massachusetts, Michigan, Minnesota, Mississippi , Missouri, Montana, Nebraska, Nevada, New Hampshire, New Jersey, New Mexico, New York, North Carolina, North Dakota, Ohio, Oklahoma, Oregon, Pennsylvania, Rhode Island, South Carolina, South Dakota, Tennessee, Texas, Utah, Vermont, Virginia, Washington, West Virginia, Wisconsin and Wyoming

Click on the payment button above to pay by Credit Card or Paypal. The fee for an Automobile Diminished Value Report is
$275.00. You may also make your Credit Card Payment by telephone, call 772-359-4300.

After making your secure payment please email the body shop estimate or insurance company appraisal to contact@autodiminishedvalue.com
TESLA AND OTHER EXOTIC CAR OWNERS PLEASE CALL FOR RATES.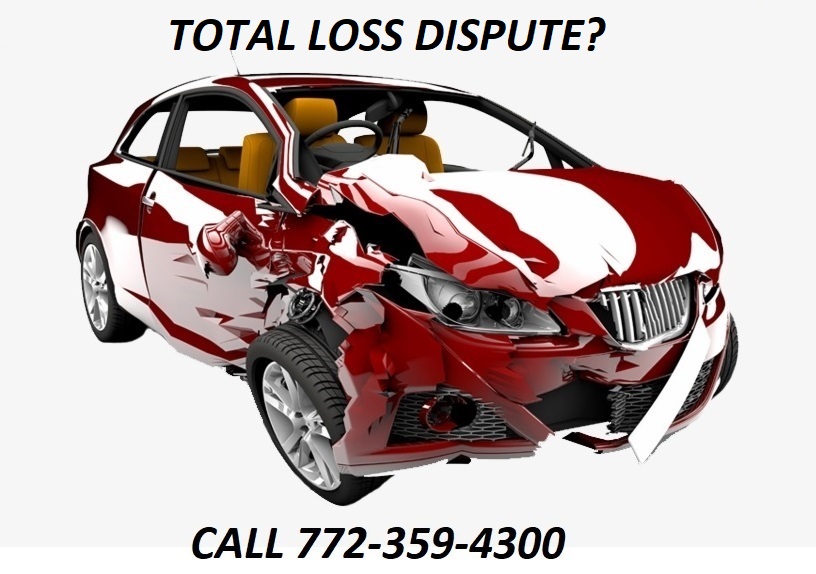 This is an Open Education resource focused on auto diminished value, collective knowledge and the sharing of scholarly content.
AUTODIMINISHEDVALUE.COM and TOTALLOSSDISPUTE.COM are services of The St. Lucie Appraisal Company