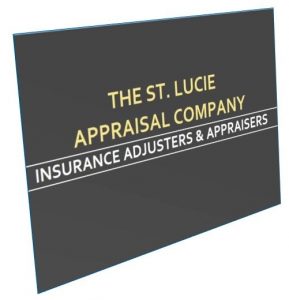 Welcome to The St. Lucie Appraisal Company
Automobile, Personal Property and Diminished Value Appraiser
Nationwide Service
WE DON'T USE FORMULAS, ALGORITHMS, AD COMPARISONS OR OTHER SHORT CUTS
SIX DEALER QUOTES IN EVERY AUTO DIMINISHED VALUE APPRAISAL
READ CUSTOMER REVIEWS OF THE ST. LUCIE APPRAISAL COMPANY
Our company provides Valuation and Diminished Value Appraisals for all types of Cars, Trucks and Tangible Personal Property including New and Private Passenger Cars, Antique and Custom Builds, Trucks, Heavy Equipment, Motorcycles, Recreational Vehicles, Total Loss Valuation Disputes, Mobile Homes, Boats and Residential Contents Appraisals. Services provided for Financing, Insurance, Estate Dissolution, Charitable Donations, Bankruptcy, Divorce and Tax matters. Please feel free to call 772-359-4300 with questions.
AUTOMOBILE, PERSONAL PROPERTY AND DIMINISHED VALUE APPRAISER IN ALL 50 STATES
The fee for an Automobile Diminished Value Report is $275.00. Exotic car owners please call for rates.You may also make your Credit Card Payment by telephone, call 772-359-4300.
After making your secure payment please email the completed body shop estimate or insurance company damage appraisal to contact@stlucieappraisal.net
Service throughout Alabama, Alaska, Arizona, Arkansas, California, Colorado, Connecticut, Delaware, Florida, Georgia, Hawaii, Idaho, Illinois, Indiana, Iowa, Kansas, Kentucky, Louisiana, Maine, Maryland, Massachusetts, Michigan, Minnesota, Mississippi , Missouri, Montana, Nebraska, Nevada, New Hampshire, New Jersey, New Mexico, New York, North Carolina, North Dakota, Ohio, Oklahoma, Oregon, Pennsylvania, Rhode Island, South Carolina, South Dakota, Tennessee, Texas, Utah, Vermont, Virginia, Washington, West Virginia, Wisconsin and Wyoming