A recent caller to The St. Lucie Appraisal Company asked about our services in the state of California. She had a few questions pertaining to an automobile diminished value claim that she was bringing against the insurance company of the at-fault driver who rear-ended her SUV. Everyone wants to find the best diminished value appraiser. It has become well known that your car is worth less after it was wrecked and repaired. It is also now common knowledge that car owners who were not at fault can be reimbursed for that loss in value, sometimes in the tens of thousands of dollars. Before answering her queries I asked who recommended us. Her answer was "I'd rather not say."

WE DON'T USE FORMULAS, ALGORITHMS, AD COMPARISONS OR OTHER SHORT CUTS
SIX DEALER QUOTES IN EVERY APPRAISAL
TELEPHONE CONSULTATIONS ALWAYS FREE-OF-CHARGE
That caller later became a client for whom we prepared a diminished value appraisal which she presented to GEICO, the company that insured the at-fault driver. We generally do not hear back after sending out diminished value appraisals but after receiving a fair settlement, our client called to say thank you.
Our client told me that she had followed the suggestions we gave her on how to proceed which yielded positive results. I then remembered she was the one hesitant to tell me who recommended us when we first spoke so I asked her again. This time she answered my question. Turns out that one of her best friends is a claims supervisor with a State Farm Insurance unit that looks at diminished value appraisals every day. There are perhaps fifty independent appraisal companies, most of which use a formula or "algorithm" derivative of the discredited Rule 17c. Some appraisers simply make up a number based on their years of experience in the field. These types of diminished value appraisals typically aren't well-regarded by insurers.
Our methodology is more painstaking. To arrive at a fair diminished value amount we call multiple dealerships to obtain six unbiased, expert opinions from sales managers as to how much value your car has lost. Her friend, the claims supervisor, reportedly said "Diminished value appraisals from The St. Lucie Appraisal Company are works of art by comparison."
When insurance company claims personnel start recommending The St. Lucie Appraisal Company to their friends and family, it is a strong indication that our diminished value reports carry some weight. The best automobile diminished value appraisals are taken seriously by insurance companies. In most cases you'll need to push them but in the end its quality that counts. Call us. We'll treat you like family. And get you some respect.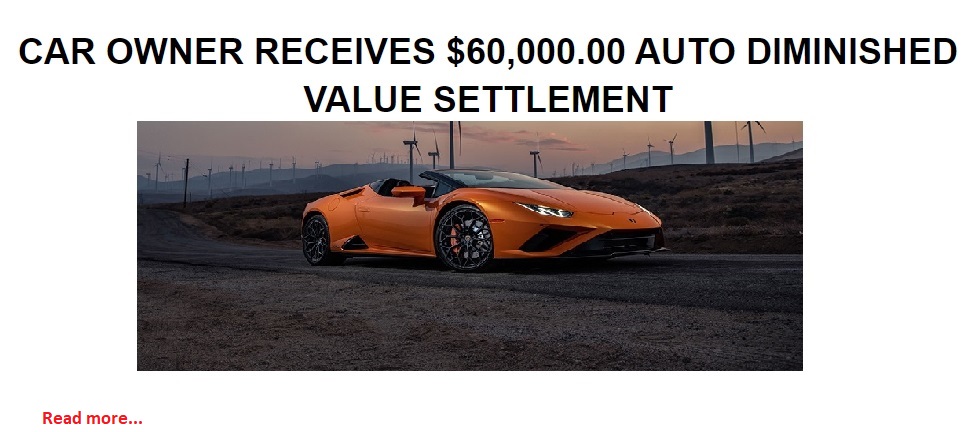 Click on the payment button above to pay by Credit Card or Paypal. The fee for an Automobile Diminished Value Report is
$275.00. You may also make your Credit Card Payment by telephone, call 772-359-4300.

After making your secure payment please email the body shop estimate or insurance company appraisal to contact@autodiminishedvalue.com
TESLA AND OTHER EXOTIC CAR OWNERS PLEASE CALL FOR RATES.
READ CUSTOMER REVIEWS OF THE ST. LUCIE APPRAISAL COMPANY
Service throughout Alabama, Alaska, Arizona, Arkansas, California, Colorado, Connecticut, Delaware, Florida, Georgia, Hawaii, Idaho, Illinois, Indiana, Iowa, Kansas, Kentucky, Louisiana, Maine, Maryland, Massachusetts, Michigan, Minnesota, Mississippi , Missouri, Montana, Nebraska, Nevada, New Hampshire, New Jersey, New Mexico, New York, North Carolina, North Dakota, Ohio, Oklahoma, Oregon, Pennsylvania, Rhode Island, South Carolina, South Dakota, Tennessee, Texas, Utah, Vermont, Virginia, Washington, West Virginia, Wisconsin and Wyoming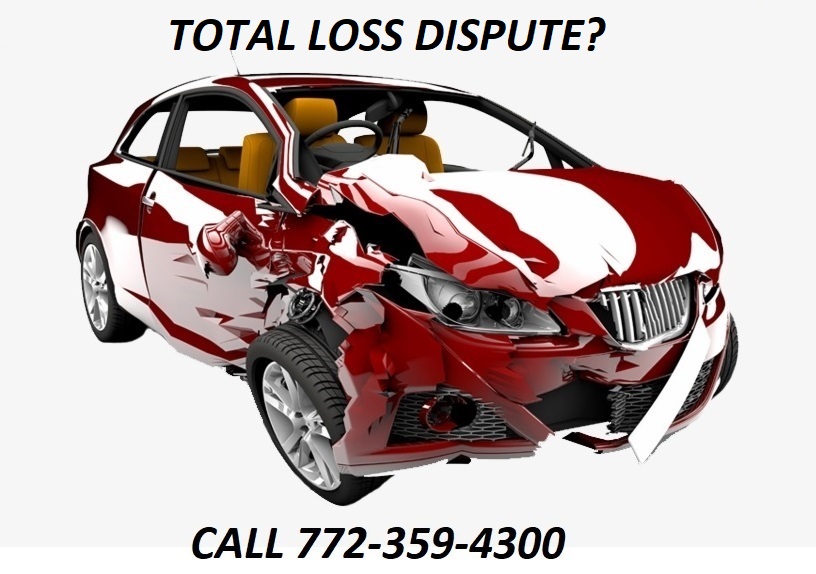 This is an Open Education Resource focused on auto diminished value, collective knowledge and the sharing of scholarly content.
AUTODIMINISHEDVALUE.COM and TOTALLOSSDISPUTE.COM are services of The St. Lucie Appraisal Company.